4PL vs. Freight forwarding companies
What separates 4PL providers from freight forwarding companies? Prologue sees itself as an independent supply chain integrator that centrally manages and optimizes all service partners, as well as the flow of information. All the services can be flexibly and individually adapted to the customer's individual requirements based on 'best-of-breed' solutions. That is because it is not necessary to utilize your own transport or storage resources – instead, the focus is purely on customer benefit.
Your added value
What's in it for you? Prologue ensures maximum efficiency in procurement logistics while respecting all the resources used and available. The annual savings potential for the overall logistics costs can be between 20% and 30% – with maximum cost transparency and planning reliability.
Our customers
Who would be interested? Partnering with Prologue is in the interest of any company with an annual logistics volume of about 1,000 sea freight containers or more. Our subsidiary Eurasia offers special solutions for customers with smaller volumes.
Our unique selling points
What sets us apart from other 4PL providers? There are six major differences between Prologue and its competitors that have been the key to its sustainable success for 20 years.
---
1. Comprehensive consulting
We evaluate all the relevant factors along the entire supply chain in depth and optimize all the components separately and collectively. That allows us to achieve a significant and lasting increase in efficiency.
2. Sustainable approach
The focus of our approach is not on a purely (daily) price-driven short-term perspective, but on a medium- to long-term view of total logistics costs.
3. Unconditional reliability
Our network of long-standing partners along the entire supply chain consists exclusively of renowned companies with a common code of values and understanding of quality, the basic core of which is reliable planning for the customer.
4. Maximum transparency
We disclose all cost factors along the entire supply chain in detail and offer maximum transparency of every cost. Our customers benefit directly from our conditions. A mixed calculation at the expense of the customer is inconsistent with our self-image.
5. Well-established expertise
Prologue's business model and range of services are based on the economics expertise and visionary innovation of two renowned industry experts – Prof. Dr. Helmut Merkel and Hans Bröhl.
6. Established market position
Based on years of reliable partnering, Prologue enjoys direct customer status with shipping companies, providing it with access to exclusive advantages and conditions. Prologue's customers benefit directly and immediately from the transparent transfer of these special delivery and purchasing conditions.
The Handling Agent: Operationally at your side
The team at PROLOGUE will work with you to develop the right, tailor-made logistics solution for you and is always available to answer all overarching issues and questions.
A handling agent is nominated for the operational processes within the supply chain and serves as your contact person in day-to-day business. Depending on your requirements, other local or specialised partners may also be involved.
Prologue THEN
Two generations of entrepreneurial spirit and 20 years of innovation.
Professor Dr. Helmut Merkel, the father of the current managing director Patrick Merkel, laid the foundation for the sustainable business success of Prologue, based on three different factors:
In 1990, researchers at CERN, the European Organization for Nuclear Research in Switzerland, published the Hypertext Transfer Protocol (HTTP), laying the foundations of the World Wide Web. In 1993, Professor Dr. Merkel observed that companies participating in international supply chains started joining forces online and optimizing their procurement logistics in a self-efficient manner. As a member of the management board of a large shoe retail company in Essen, he adapted this privilege initially reserved for large retail companies, developing one of the most modern supply chains in the world. These actions made him an active digitalization pioneer and visionary.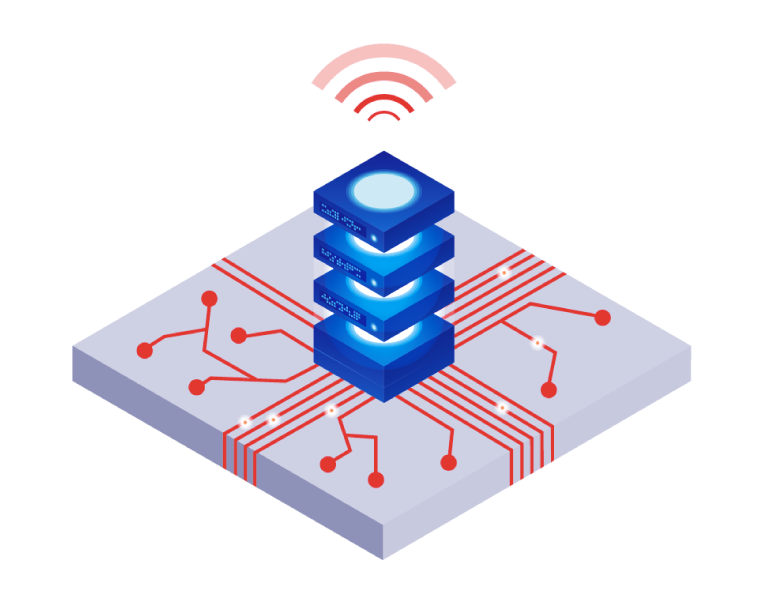 At the time, it was difficult for companies to access the international transport market. Sea carriers such as Hapag Loyd did not have their own sales forces. This task was performed by freight forwarders who would reserve fixed container volumes and pass an opaque price resulting from a mixed calculation on to their customers. In order to break up these structures, Professor Dr. Merkel and his then-employer dared to break the taboo and negotiate directly with the shipping companies. The joint planning basis for this is one of the first information sharing service providers in the world in Hong Kong. The result of the efforts was resounding: direct access to the maritime transport market with full supply chain transparency.
In 1997, Professor Dr. Merkel set up his own business with the consulting firm IM+C and continued to develop the concept of information sharing scientifically as part of his honorary professorship at the University of Mannheim. That resulted in the business idea of pooling the transport volumes of several small companies without direct access to the maritime transport market in order to conclude large-volume supply contracts directly with the shipping companies. The resulting wholesale benefits benefit the participating companies directly (group buying). In addition to direct access to the maritime transport market, another first was achieved: for the first time, billing the shipping companies directly provided complete transparency of all the costs. The first customers during this period were companies such as Esprit, NKD, and Hornbach, some of which are still managed to this day.
Milestones
2001 – Founding of Prologue GmbH in Cologne as a spin-off of IM+C AG Unternehmensberatung in Mannheim by Professor Dr. Helmut Merkel and Hans Bröhl, a proven logistics expert and former managing director of Panalpina Welttransport Holding AG.
2005 – Opening of the Hamburg office with Sven Schürnpeck as on-site Managing Director.
2006 – Opening of the Hong Kong office with Patrick Merkel as on-site Managing Director.
2014 – Change of headquarters to Hamburg and closure of the Cologne office.
2015 – Takeover of the company by the directors from the founders.
Prologue's success factors
In addition to technical innovation and the digitalization of all processes, it is especially the factors of trust and reliability that have been the reasons for Prologue's sustainable success for more than 20 years.
This is underpinned by the completely transparent calculations and the resulting planning reliability.
Convincing numbers
+  2 generations
+  15 employees
+  20 years
+  40 countries
+  60 customers
Customers and markets
With our comprehensive approach based on well-founded expertise from more than 20 years of experience in the international logistics and trade market, we offer sustainable solutions and generate measurable value.
Partnering with us is in the interest of any company with an annual logistics volume of about 1,000 sea freight containers or more. But we also offer special solutions for smaller volumes.
Our customers include companies from the wholesale and retail trade in various industries – e.g. electronics, cosmetics, furniture, footwear, and clothing, but also mechanical engineering or the electrical industry.
60 customers
trust us with organizing their supply chain
40 countries
are connected via our tailor-made logistics solutions
20 years
of experience and expertise at the service of our customers
Request a meeting Sales presentation
We determine the optimal solution and the most efficient approach for your logistics requirements based on your individual needs. The best basis for this is a personal presentation meeting where you can get to know us better, and we can understand exactly which factors are decisive for your business model. When would be a good time for you?